Eşsiz Doğal Güzellikler ve Keşfedilmeyi Bekleyen Tarih
Kapadokya'yı eşsiz kılan herşeyi görün
Constantine and Helena Kilisesi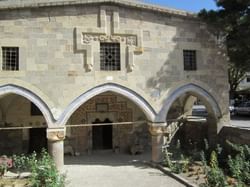 Kilisenin giriş kapısının üstündeki yazıtta 1729 yılında inşa edildiği, 1850 yılında da onarıldığı anlatılır. 1895 yılında fresklerle bezenen kiliseye bir çan kulesi eklenmiştir. Ancak resimleri zaman içinde yok olmuştur. Düzgün kesme taştan inşa edilmiş kilise bazilikal planlıdır.
Mehmet Şakir Pasha Madrasah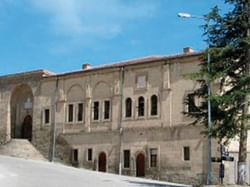 Hicri 1316, miladi 1900 yılında yapılan ve o dönemde medrese sonraları konak ve halı mağazası ve şimdiler de meslek yüksek okulu olarak kullanılan Mehmet Şakir Paşa medresesi kasabanın en önemli Osmanlı eseridir.
Cappadocia Art and History Museum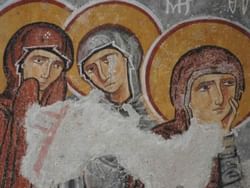 Located in a 150-year-old historic mansion, the Cappadocia Art and History Museum is Turkey's first privately-owned doll museum.
Gomeda Valley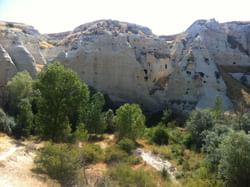 Also known as the Little Ihlara for its resemblance to the Ihlara Valley, the Gomeda Valley, with its magical atmosphere, is without a doubt one of the area's must-see destinations.
Saklı (Hidden) Valley and Saint Grigorios Church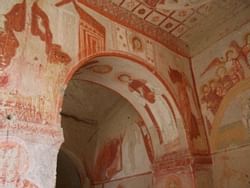 The area's other valley is Saklı Valley, which is also known as Balta's Place, because he landscaped it and converted it into event and picnicking space.
Old Greek House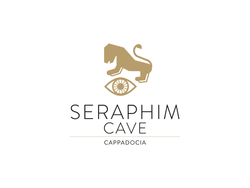 Originally constructed in the 1800s and first owned by a Greek artist named Yorha Vasil, the Old Greek House later became the "Asmalı Konak" that viewers from Turkey and the Middle East know from the TV series of the same name.
Göreme Historical National Park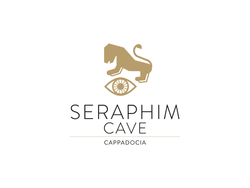 Listed on the UNESCO World Cultural and Natural Heritage List, the Göreme Historical National Park offers fabulous vantage points from which to enjoy the view, as well as numerous historic castles, churches and monasteries.
Ürgüp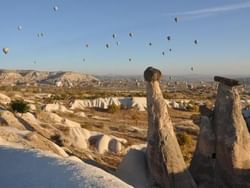 Located 20 kilometers (12.5 miles) east of Nevşehir, the Ürgüp area is famous for its fairy chimneys, fabulous structures shaped from soft, volcanic tufa by wind and rain.