For Reservation +90 542 351 53 73
Discover Traditional Local Flavors Enhanced by Flawless Service
Experience the delicious taste of traditional cuisine
Our outstanding food and beverage offering will help make your stay at Seraphim Cave Cappadocia unforgettable. Any time of day, when you're hungry for the finest international cuisine and authentic Cappadocian specialties, the elegantly designed Tasula Restaurant awaits you. When you're in the mood for a break, choose your favorite from our extensive beverage menu and enjoy a drink in the luxuriously relaxing ambiance of our Lobby Bar. The Terrace Bar is the ideal place to savor Cappadocia's remarkable sunsets while enjoying sophisticated service, gourmet snacks and something fabulous from our extensive drinks menu.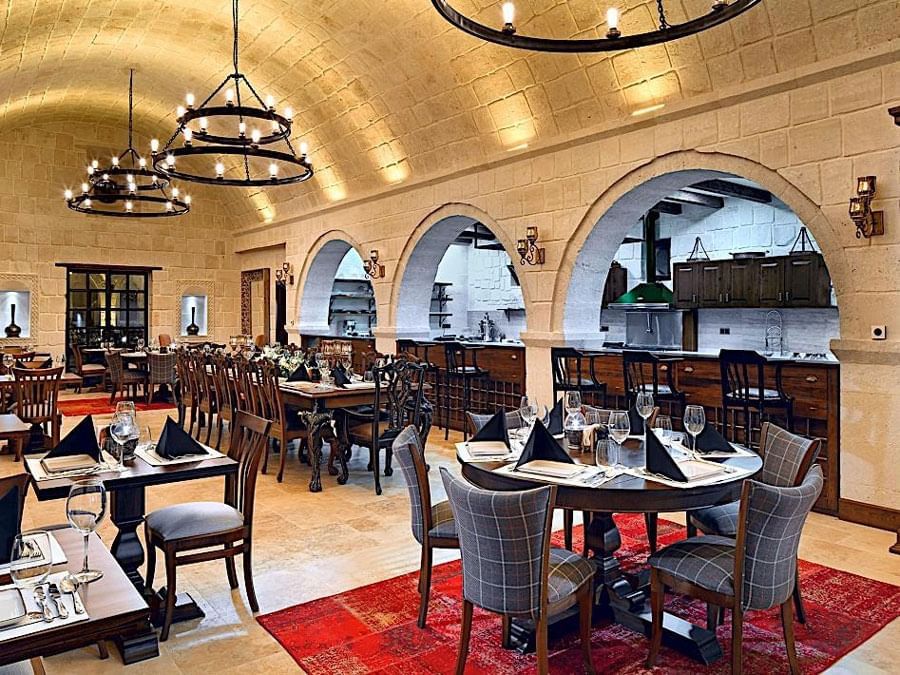 TASULA RESTAURANT
With its high, vaulted ceilings and nautical windows flooded with natural light, Seraphim Cave Cappadocia's à la carte Tasula Restaurant makes every meal a luxury dining experience. Open all day long, start the day with a delicious breakfast at the Tasula Restaurant, which serves classical Turkish dishes and the best of international cuisine. In the middle of the day, take a break to enjoy a delicious meal of local organic ingredients prepared right in front of you in our open show kitchen. At high tea, you'll be delighted by our surprise sweets and savories, then after a fulfilling day of sightseeing, join us for dinner and enjoy your choice of indoor seating or alfresco dining in the garden.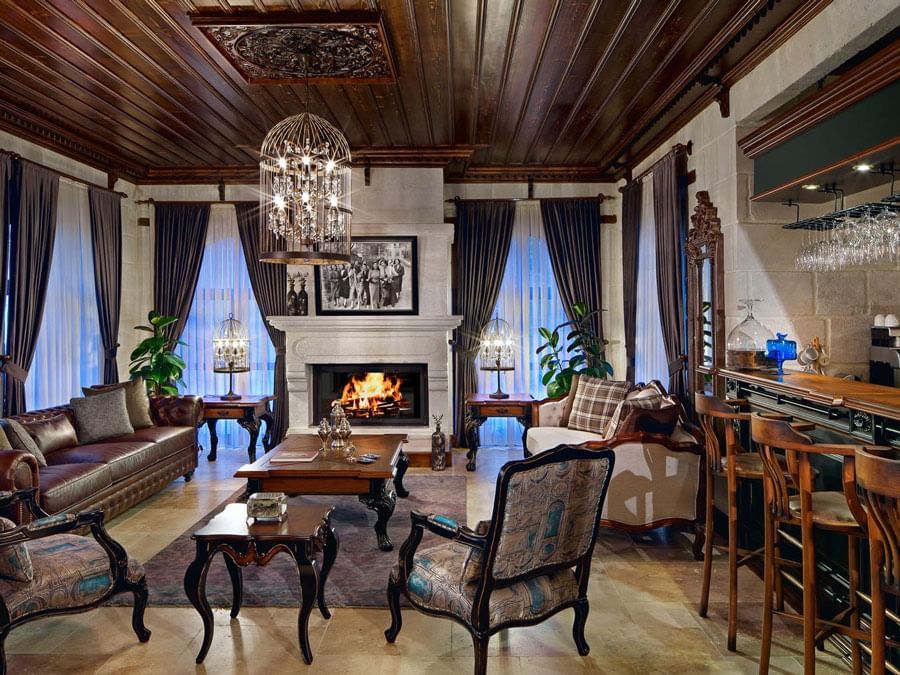 LOBBY BAR
When you are in the mood for a break from exploring the wonders of Cappadocia, the Lobby Bar, the epitome of Seraphim Cave Cappadocia's sophisticated and graceful service, awaits you. Relax with your choice of a piping hot cup of coffee or tea or your favorite from our extensive list of domestic and imported drinks. While you are there, you can get useful tips about the hotel and exploring the area from our Guest Relations team or peruse the latest newspapers and magazines.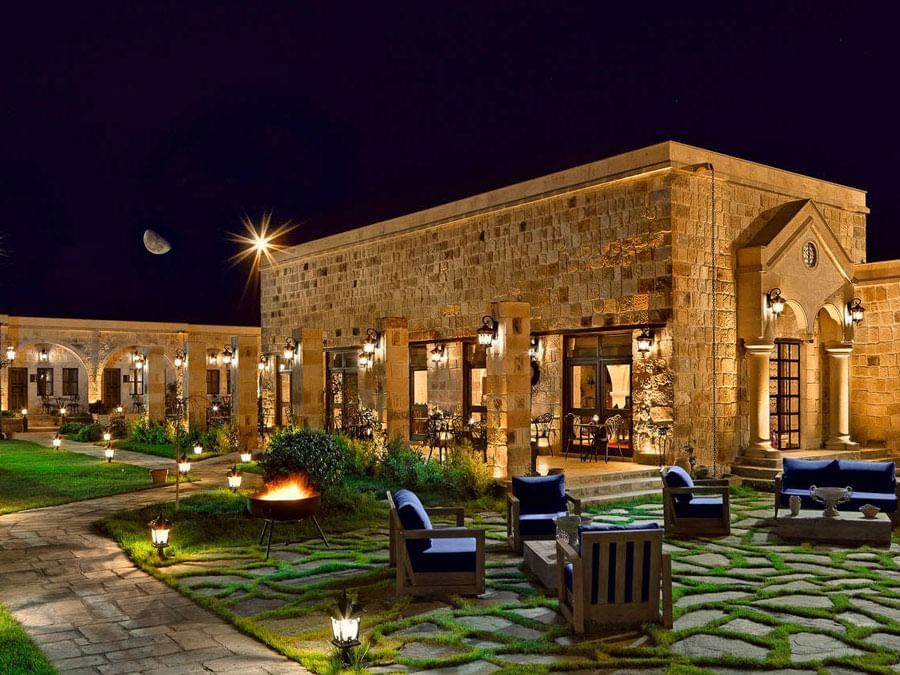 TERRACE BAR
The Terrace Bar is the perfect vantage point to watch Cappadocia's legendary sunsets, an experience that is sure to be one of the high-points of your stay at Seraphim Cave Cappadocia. Especially during summertime, the Terrace Bar is an ideal place to stretch out and sip a delicious beverage as you drink in the magnificent view while enjoying our tasty gourmet snacks and your choice of an alcoholic or non-alcoholic beverage.