Church of Constantine and Helena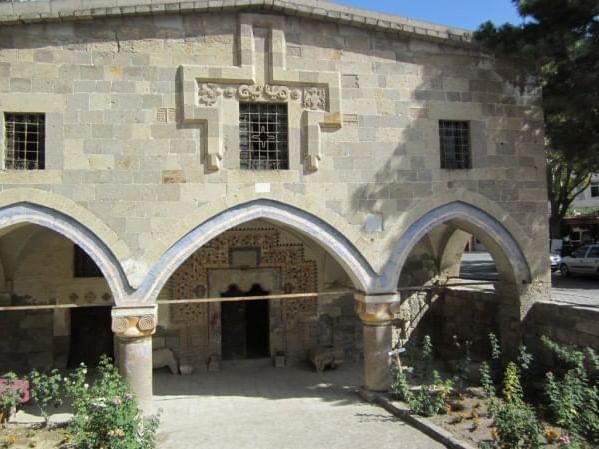 In the 19th century one of the region's two most important churches, the Church of Constantine and Helena is located in the center of the town of Mustafapaşa. There are different accounts regarding who was responsible for the construction of the church. According to one of these, it was built on the orders of Neophios, the Archbishop of Kayseri. Another account says that that on the wish of the caviar trader Prodromos Tantirtzis, who had been of assistance to him, the Grand Vizier Bald Mehmed allowed the church to be built but only if it could be constructed in 40 days and, unbelievably, it was completed in this time.
One of the distinctive features of the church is that its inscription is written is though it were the church itself speaking. This inscription says that the church is dedicated to Constantine and Helena and that the date of its construction is during the reign of Sultan Ahmet.
Yeni Mahallesi, 50400 Mustafapaşa Köyü/Ürgüp/Nevşehir, Turkey 50400 Nevşehir Turkey